Welcome to this Friday's Inspired Spaces!
Today we get a peek in to the workspace of the lovely crafter,
Sarah of SewSare. 
So nice to have you, Sarah! 
-
Describe your workspace - what does it feel like? -what's the mood? -color scheme?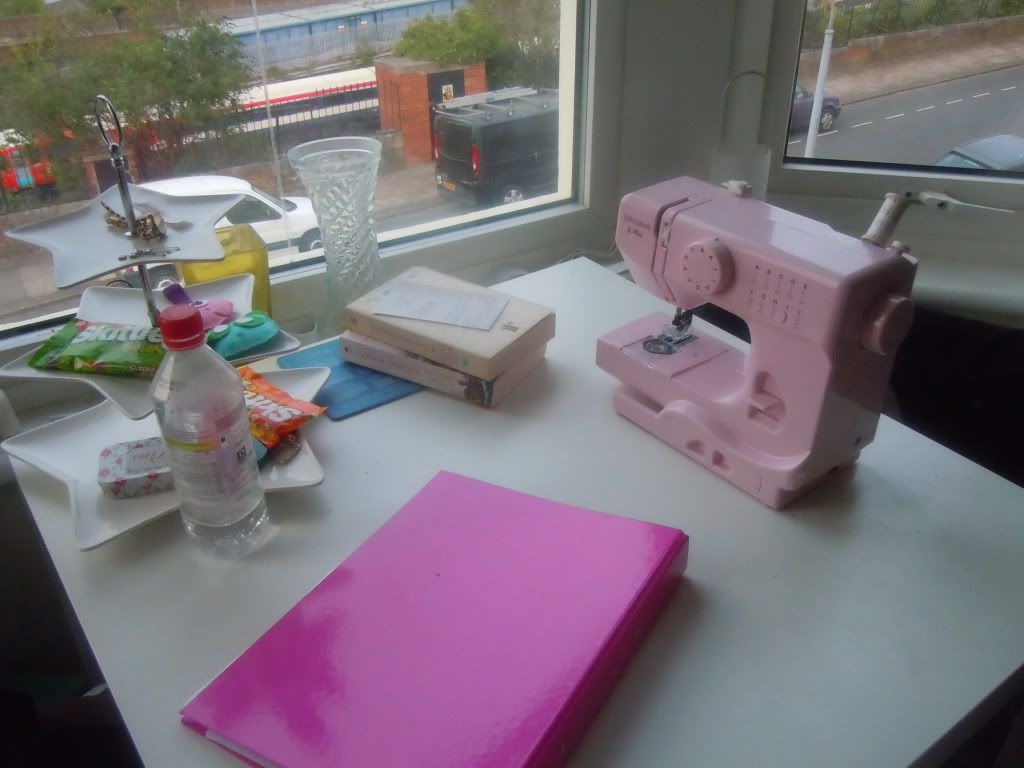 My space is small! It's basically the window area in my front room, sandwiched between the tv and the fridge! At one point, it was a dining table but I sort of took it over. There's space for my sewing machine and current project on the table.
;
All my fabrics sit in boxes underneath along with a box file of things I love from magazines and newspapers. There's a lot of patterns in there that I would love to have time to make! Its definitely not the most impressive craft space ever seen but I love it. I've had to be quite imaginative with storage (I'm using a cake stand at the moment to put pins and little projects) but it all adds to the charm (I hope!)
Neat or Messy?
Definitely messy!
I try really hard to be tidy but I tend to spread out over most of the house! Luckily my boyfriend doesn't mind, he even helps tidy up.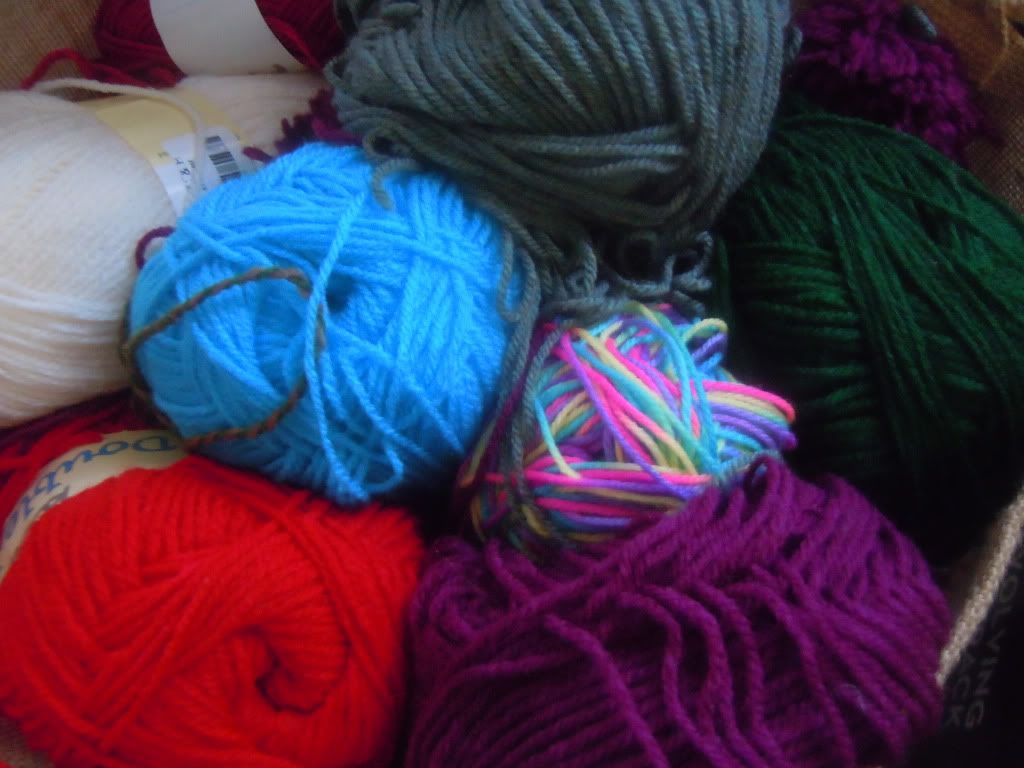 What inspires you to create?
 Pretty much everything!
I have used the side of my fridge as a inspiration board which changes all the time. It's mainly postcards with images I like and leaflets for things I would to do/see/visit.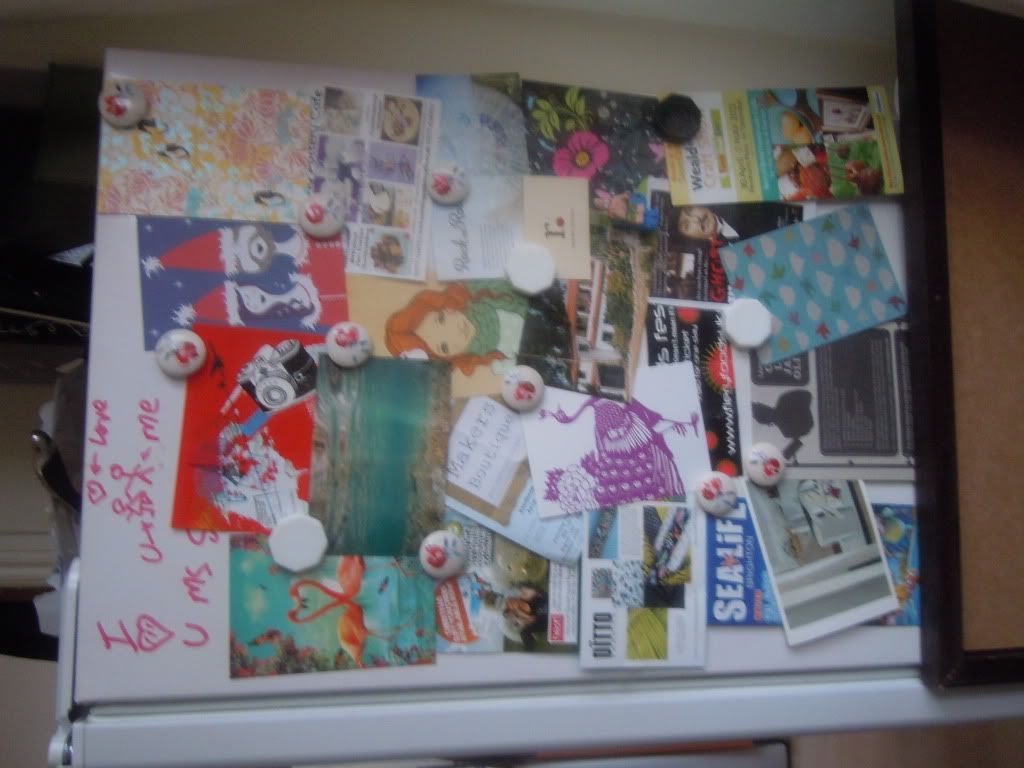 I always find making items as presents really inspiring, you can make every detail so personal to the person. I live by the sea so a visit to the beach normally gets the creative juices flowing. 
What is your favorite aspect of the space? 
The view.
It is so beautiful, I can see for miles on a clear day. The view is what made us rent the flat in the first place and I knew then the window would make an ideal crafting spot. 
Fill in the Blank: When I step into my workspace, I feel:

It really does make me feel happy though, my sewing machine can banish any bad mood within minutes!
What are you working on now?
Right now, I'm working on a few presents for people. I've got a lot of friend and family birthday's over the next couple of months. And I'm hoping to open my online shop this summer, so I'm trying out products for that.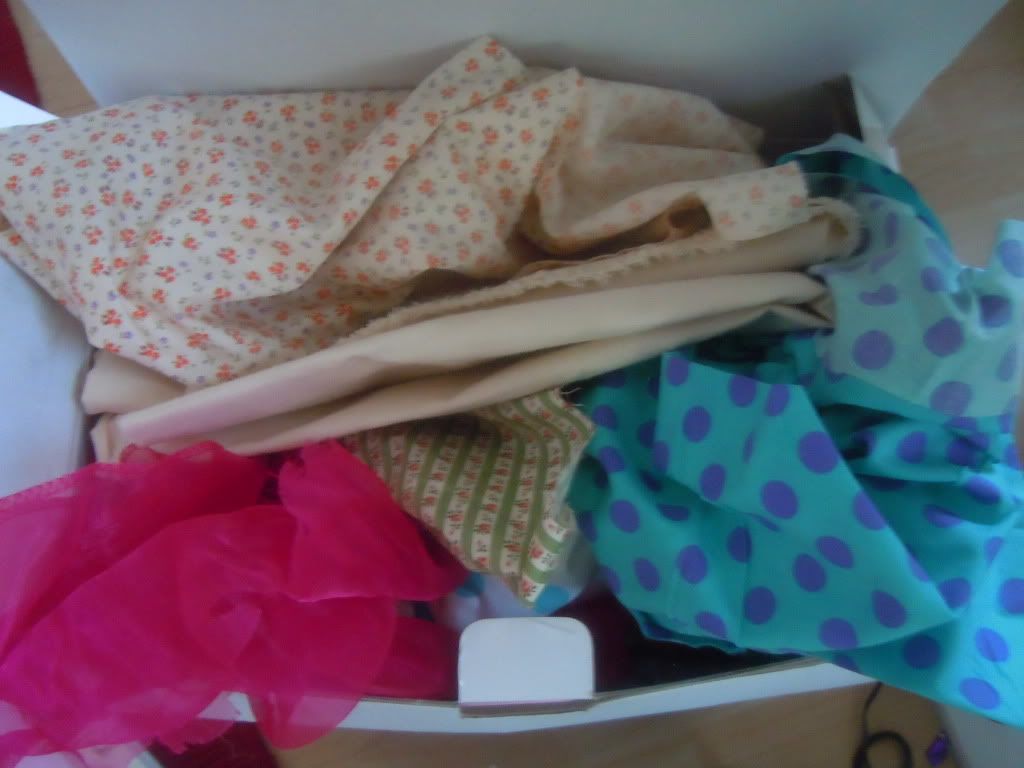 This space would be perfect if: 
If I want to spread out any further, I have to move the coffee table and armchair to use the floor space which isn't ideal. Being able to shut the door on messy projects would be pretty helpful when we have guests over too, but I think my friends and family are used to it now. 
Where can we find you and your work? 
You can find me on my blog, sewsare.blogspot.com and on twitter @sewsare. My etsy shop will hopefully be open this summer so keep an eye on my blog for that! 

Thank you so much for sharing with us, Sarah!
We'll be waiting (not so) patiently for your Etsy shop to open!
-
And thank you all for stopping in to Inspired Spaces! 
(and for your patience with my technical isssssues this morning.) 
Come back next Friday for another inside peek into a design studio.
Do you have an inspiring design space? Interested in being featured?
Spaces are open for June and beyond.
(Or if you have a friend who is just AMAZING and you would like to see featured, that's fantastic. Let me know!).

Email me at kait@kaitmakesthings.com. 
xoxo Kait